The EXCHANGE:
Government-Run Health Insurance Marketplaces and Covered California
Open enrollment: October 15, 2019 to January 31, 2020 for effective dates January 1, February 1 and March 1, then The EXCHANGE closes to Guarantee Issue for the year unless you have a Qualifying Event.
There are some changes for the 2020 coverage year to California Health Insurance laws you will want to know about.
There will be a new state subsidy program that is expected to help Californians who previously did not qualify for federal assistance. Previously, those who made above the 400% federal poverty line (FPL) were not eligible for premium tax credits. In 2020 those families living in California can get tax subsidies up to 600% of the federal poverty line. That means a family of four could make up to $154,500 and get additional subsidies from the State of California. It will mean more California families will want to apply through Covered California on the Exchange, to be eligible for subsidies.
California has also reinstated the individual mandate tax penalty if you chose not to buy qualified health insurance. The penalty is $695 per adult or 2.5% of their annual income. The best way to avoid this penalty is to be sure you have health insurance and purchase it during open enrollment for the 2020 coverage year.
The Affordable Care Act health reform fully went into effect January 1, 2014. The goal was to make healthcare more affordable and require everyone to have it. Initially, INDIVIDUAL COVERAGE will be the focus, although group insurance is also part of the law. All US Citizens will be able to shop for an individual family plan regardless of any medical condition, both inside AND outside the EXCHANGE.
Everyone agrees that healthcare should be "affordable." We have more technology and resources than we can afford it seems. Should all Americans have the right to wellness rather than sickness? This shift in thinking requires you to learn new terminology and take more responsibility in being "well." You will like the new preventive care services of the plan designs, but premiums, co-pays and maximum "out of pocket exposure" will still be a part of all the plan designs in the future.
So how can health care be made more affordable? For those who qualify, the federal government will provide a health tax credit to make buying coverage easier on their budgets. In order to obtain the subsidy, you must purchase your insurance through the EXCHANGE –the government run health insurance marketplaces. The EXCHANGE in California is known as Covered CA.
The EXCHANGES are new organizations that were created to provide a more organized and competitive way to purchase health insurance. Consumers should be able to view several options and easily compare rates and coverage details. Every state could have a dedicated health insurance exchange or they could have the federal government run it for them, or partner with them. California was quick to embrace the concept of the exchange and offers Covered California as a viable choice. If you qualify for the tax credits the only way you get them is if you participate within the EXCHANGE. The term "Marketplace" is also being used to mean The EXCHANGE.
By making it easy for you to get health insurance, and affordable to pay for coverage, then we hope uninsured Americans will stop flooding the Emergency Rooms as a primary care of service, or that having "no insurance" doesn't put extra burdens on the social services of each state. This system works when EVERYONE is in the risk pool, so you are encouraged to participate and penalized if you do not.
Will you qualify for a tax subsidy or a tax credit to make buying coverage easier on your budget?
There is a household income eligibility requirement to determine if you are eligible for a tax subsidy, so you can get out your tax return to help you determine eligibility. But it really won't be exactly that simple. Americans with household income of 138% to 400% of the Federal Poverty Level (FPL) will be eligible.
One may qualify for the advance premium tax credit if household income is less than the numbers below.
| | | |
| --- | --- | --- |
| 400% FPL | | California 600% FPL |
| • 1 person - $49,960 | | • 1 person - $74,940 |
| • 2 person - $67,640 | | • 2 person - $101,460 |
| • 3 person - $85,320 | | • 3 person - $127,980 |
| • 4 person - $103,000 | | • 4 person - $154,500 |
| • 5 person - $120,680 | | • 5 person - $181,020 |
| • 6 person - $138,360 | | • 6 person - $207,540 |
The credits will vary by income with a sliding scale in effect to help those that need more help. These tax credits can be advance payments made directly to the health insurance company on behalf of the individual or family.
If your income changes over the year, your tax credit will be adjusted accordingly. Now, if your income increases, you will have to pay the difference at tax filing time so it is important to stay on top of any income changes you have through the year. I'm sure this is an opportunity for planning and advice that makes this process of shopping for insurance more difficult and the benefits and assistance of a qualified broker clearer.
How will Covered California make it easier for me to compare different health plans?
There will be four basic levels of coverage: PLATINUM, GOLD, SILVER and BRONZE. This ranking system will make it easy to compare plans in the same category or across categories. As the metal category increases in value, so does the percent of medical expenses that a health plan will cover. These expenses happen at the time of health care services – when you visit the doctor or the emergency room, for example. The health plans that cover more of your medical expenses usually have a higher monthly premium but you will pay less whenever you receive medical care.
Every plan has a stop-loss at which point your payments stop and the insurance pays 100%. There can be an individual stop-loss and a family stop-loss, also referred to as an out of pocket maximum.
You can choose to pay a higher monthly cost so that when you need medical care, you pay less. Or you can choose to pay a lower monthly cost so that when you need medical care, you pay more. You can choose the level of coverage that best meets your health needs and budget.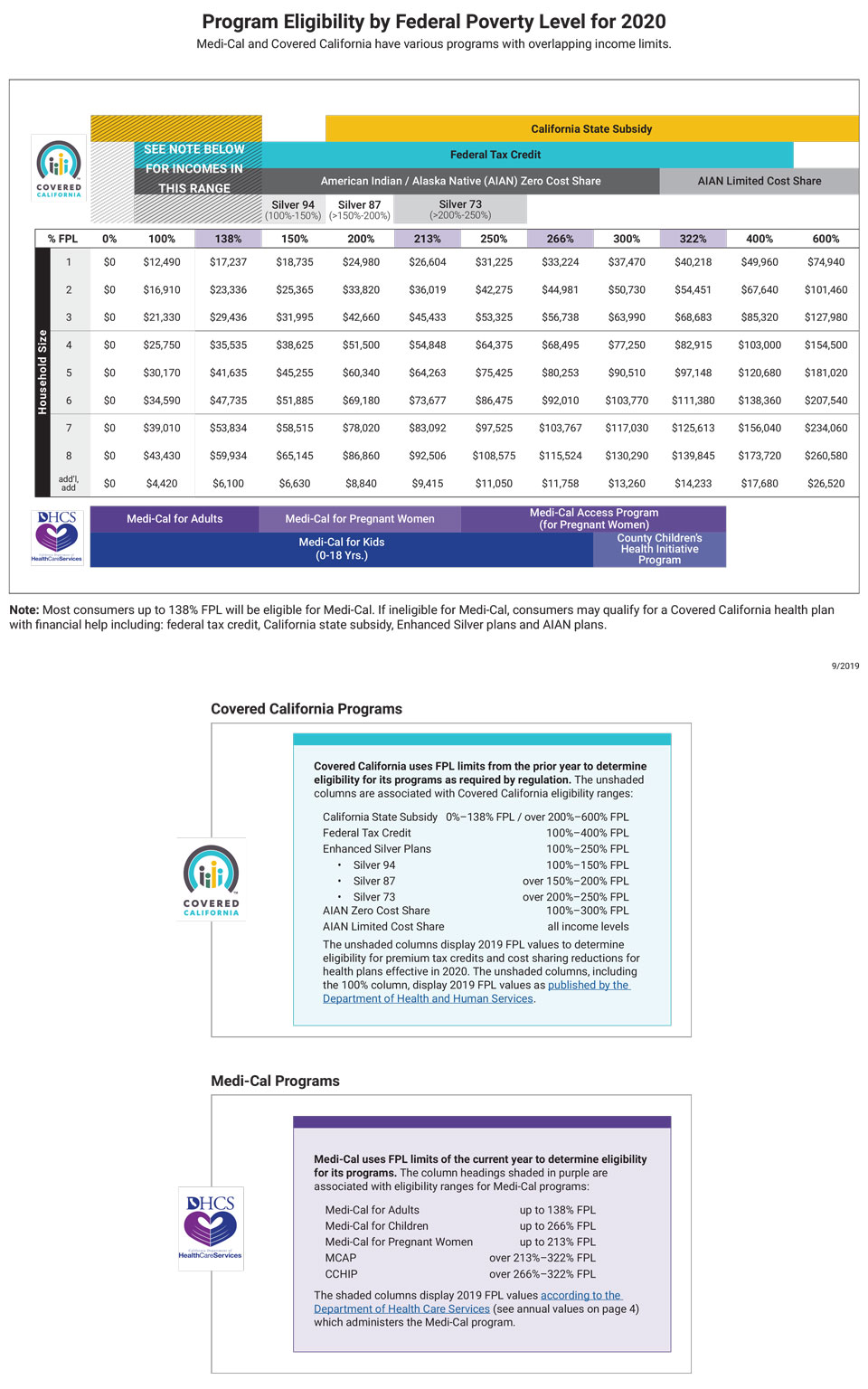 Click chart to access/download PDF file with larger view.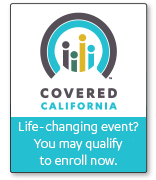 ---
Accent Insurance Brokerage
Helping you find wellness with health insurance and risk management solutions that make sense.
26477 Rancho Parkway South
Lake Forest, CA 92630


Fax 949-699-1069
This web site is owned and maintained by Melissa Shaw, CFP® which is solely responsible for its content. This site is not maintained by or affiliated with Covered California, and Covered California bears no responsibility for its content. The email addresses and telephone numbers that appear throughout this site belong to Melissa Shaw, CFP® and cannot be used to contact Covered California.