JUNE 2023 — Important changes for people who were getting Medi-Cal during the Covid crisis. Consumers must take action. CLICK HERE to learn how this affects you.
Obtaining individual healthcare coverage in California is easier than you think.
For years, Accent Insurance Brokerage has been helping people find the right health coverage and get the most for their healthcare dollars. Our service is free, and it doesn't stop once you purchase a plan.
"Let me be your broker, and provide you with service and assistance to help you make better decisions about health insurance and money."
MELISSA SHAW, CFP®
Certified Financial Planner™ professional
Owner, Accent Insurance Brokerage
How does the Affordable Care Act (ACA) affect you?
The Affordable Care Act—also known as Obamacare—was signed into law in March 2010. It was designed to extend health insurance coverage to millions of uninsured Americans.
The Act expanded Medicaid eligibility and created a Health Insurance Marketplace also known as the Exchange. It prevents insurance companies from denying coverage due to pre-existing conditions and requires plans to cover a list of essential health benefits.
Lower-income families can qualify for extra savings on health insurance plans through premium tax credits and cost-sharing reductions.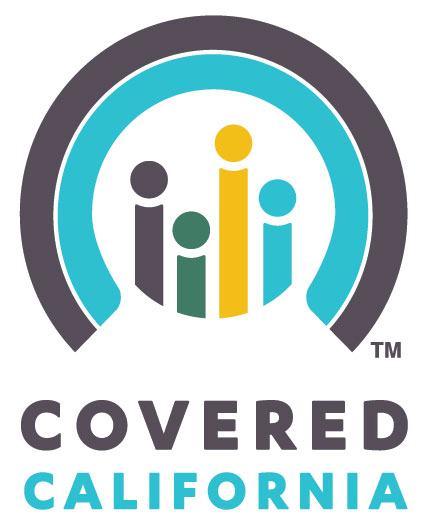 The Affordable Care Act makes health insurance available to anyone who applies (no more underwriting rejections or rate-ups) and subsidizes the cost for people who need it the most.
Open Enrollment is the yearly period when people can enroll in a health insurance plan.
November 1, 2022 through December 31, 2022 for an effective date of January 1, 2023. Certain Qualifying Events can open the door for coverage off cycle, or special enrollment.
ACA Open Enrollment Starts November 1, 2022 through January 31, 2023.
Free 4-Page Insurance Report
Learn how health insurance and the Affordable Care Act can work for you!
What is Covered California?
Covered California is a free service that connects Californians with brand-name health insurance under the Patient Protection and Affordable Care Act.
What is a Qualifying Event?
It is a special enrollment period which allows you to enroll in—or make changes to—your Covered California health insurance plan outside open enrollment.
Find Health Insurance
You can see how Covered California and the tax subsidy can make your health insurance more affordable. But don't apply just yet, use the button below to explore your options.
Have a better experience at your doctor's office
Free download! Six free wellness forms to help you help yourself.
Special Considerations
A notable part of the Affordable Care Act was the individual mandate, a provision requiring all Americans to have healthcare coverage—either from an employer or through the ACA or another source—or face increasingly stiff tax penalties. This mandate served the double purpose of extending healthcare to uninsured Americans and ensuring that there was a sufficiently broad pool of insured individuals to support health-insurance payouts.
However, changes have since been made to the law. Congress in December 2017 removed the penalty for not having health insurance.
California has also reinstated the individual mandate tax penalty if you chose not to buy qualified health insurance. The penalty is $850 per adult or 2.5% of their annual income. The best way to avoid this penalty is to be sure you have health insurance and purchase it during open enrollment for the 2023 coverage year.
For California Residents
There is a state tax subsidy program that is expected to help Californians who previously did not qualify for federal assistance. Previously, those who made above the 400% federal poverty line (FPL) were not eligible for premium tax credits. In 2020 those families living in California can get tax subsidies up to 600% of the federal poverty line. That means a family of four could make up to $157,200 and get additional subsidies from the State of California. It will mean more California families will want to apply through Covered California on the Exchange, to be eligible for subsidies.
PLATINUM
Paid by Health Plan
Paid by Individual
GOLD
Paid by Health Plan
Paid by Individual
SILVER
Paid by Health Plan
Paid by Individual
BRONZE
Paid by Health Plan
Paid by Individual
How you and your insurance plan share costs
Plans on the Exchange are presented in 4 "metal" categories: Platinum, Gold, Silver and Bronze. Plan categories have nothing to do with quality of care, they only show how you and your plan share costs.
Generally, Platinum and Gold plans mean higher monthly payments, but lower out-of-pocket costs. Silver and Bronze plans mean lower monthly payments, but higher out-of-pocket costs. Additionally, the Advanced Premium Tax Credit subsidy can lower your monthly payment. If you're eligible, you can apply it to any Platinum, Gold, Silver or Bronze plan.